WELCOME

The Centre offers resources for well-being and supports those who seek to live a wholehearted life. Drawing upon ancient Christian wisdom and contemporary psychological understanding, the Centre offers workshops, courses, formation programmes and one-to-one sessions. We are based in the Church of St Edmund the King and Martyr in the City of London.
There are many definitions of spirituality. The one that most resonates is that from Rowan Williams: "the cultivation of a sensitive and rewarding relationship with eternal truth and love".
Our events and courses can be booked through our Eventbrite site.
Click on the orange E for more information.

Encounter
Encounter, the London Course in Spiritual Direction, is now taking applications from those wishing to join the exciting, new, ecumenical formation programme at The London Spirituality Centre.
For more information, see the Encounter brochure or contact us encounter@spiritualitycentre.org.
A new community for spiritual direction?
We are forming a group to establish a new way for the community of spiritual directors to share resources and wisdom. Help us by completing a simple online
questionnaire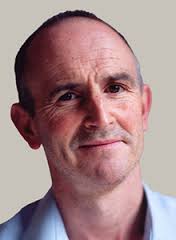 The Enneagram
led by Simon Parke
5 sessions - £100
Thursday evenings 6.30 - 8pm
8, 15, 22, 29 May and 5 June
The enneagram is an adventure in self-awareness. Developed over 1,500 years by both Sufi and Christian mystics it was overhauled in the 20th century by the disciplines and insights of Western psychology.
It describes nine different ways people understand the world; nine different ways they experience it, act in it, suffer in it and try to belong in it. One of these nine ways is particular to you and shapes your life to a considerable degree. It is inner revelation but with significant outer consequences.
This course will be both for beginners and for those who have travelled a little way with the Enneagram and would like now to walk further down the path.
Click on the orange E for more information.

Simon Parke is a writer, priest and therapist. Follow this link for more information.